High Acclaim in Semiconductor Products
CDK has specialized experiences in manufacturing various RF products. For now, we are moving forward as a manufacturer covering from design, development, and production consistently.
Offer of good Services in Quality, Cost, Delivery and Information
CDK will keep on rising "QCDIS"<Quality, Cost, Delivery, Information, Service>without limit to satisfy customers' needs in developing and manufacturing.
Enrich the Life of People
We will continue to lead RF semiconductor development by providing technologies and services through human resource cultivation.
CDK products and services
RF Semiconductors OSAT
CDK manufactures products with high quality and reliability by own know-how and design skills, which have been cultivated through communicating with major manufacuturers.
Original Semiconductor Products
We develop RF device for wireless communication. One is ultra-low noise HEMT in the reception for satellite broadcasting, which receives weak radio waves from aerospace with high sensitivity and amplifies. And the other is Switch IC of wireless LAN, which performs switching of transmission and reception in the network connection, such as PC.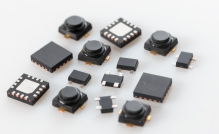 Reliability Test Service
CDK evaluates product quality from every angle drawn on our semiconductor manufacturing technologies and experiences.
RF semiconductor product which requires experties will be supported by our specialized staff.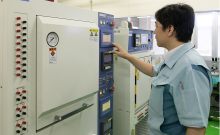 CDK Pickup

This tiny semiconductor on the finger tip is installed in the signal receiving part of wireless communications.
So-called Hollow package of CDK's production technology is applied in here.
You might be also interested